How to Get a Convenient and Effective Cleaning ?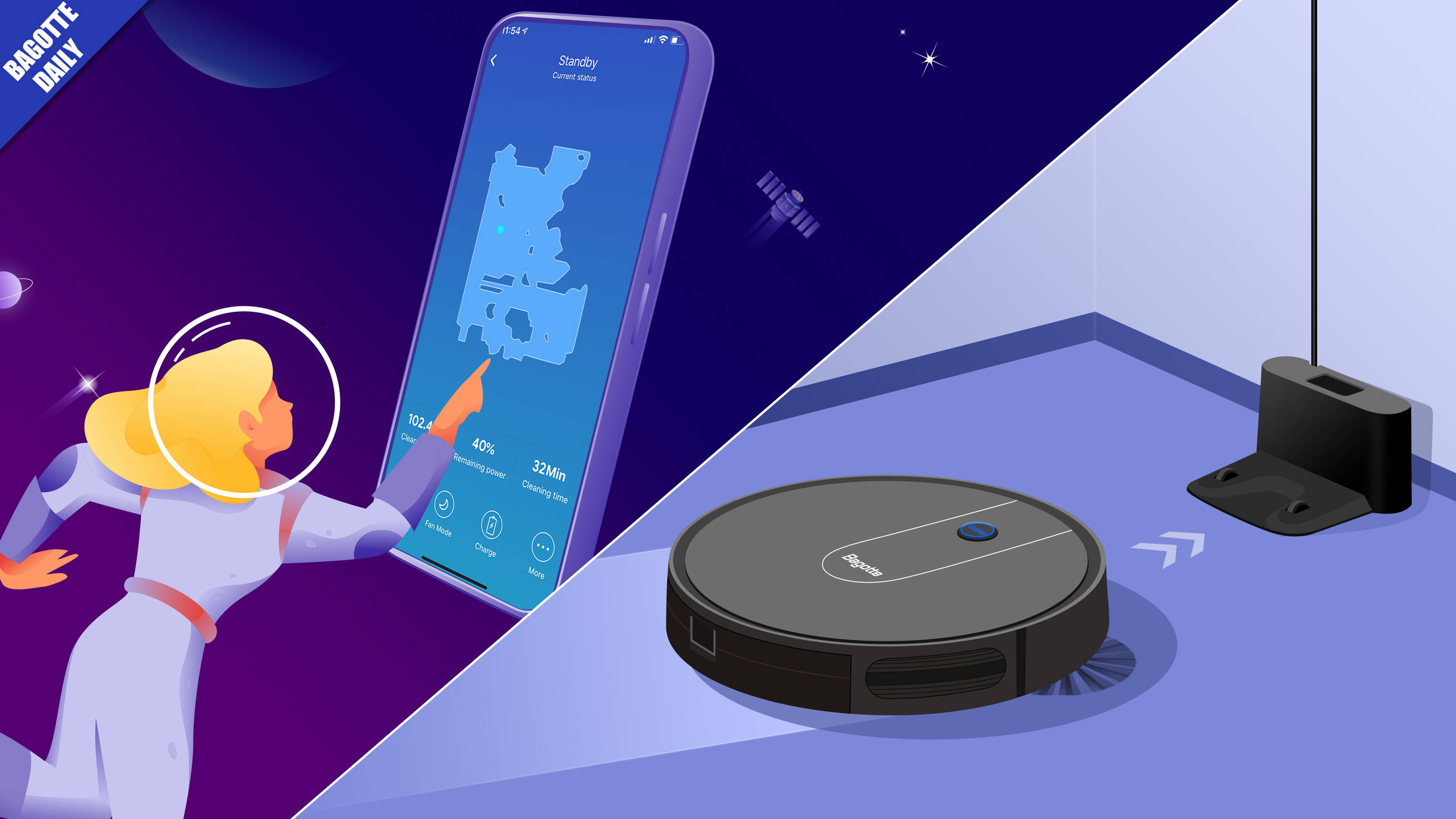 As the pace of life accelerates, we are spinning around in life and work. There is no way to spare any time to complete our home-cleaning.
In order to save our precious time, we need a robot vacuum cleaner to share our cleaning pressure. They could take care of the cleaning of your house perfectly each time whether you are at home or outside.
Well, the Bagotte Robot Vacuum Cleaner(product linkage) can serve you very well.
So, how to get a convenient and effective cleaning use in Bagotte Robot Vacuum Cleaner?
Even if you're at home, you can delegate the heavy cleaning work to the robot vacuum cleaner , and you Just need to press the button and relax yourself. Let all troubles go with wind.
And if you got smart home virtual assistant such Alexa or Google Assistant, life can be even more convenient. Connect your Alexa or your Google Assistant to your Robot Vacuum Cleaner and ask it to control the robot only with a voice command.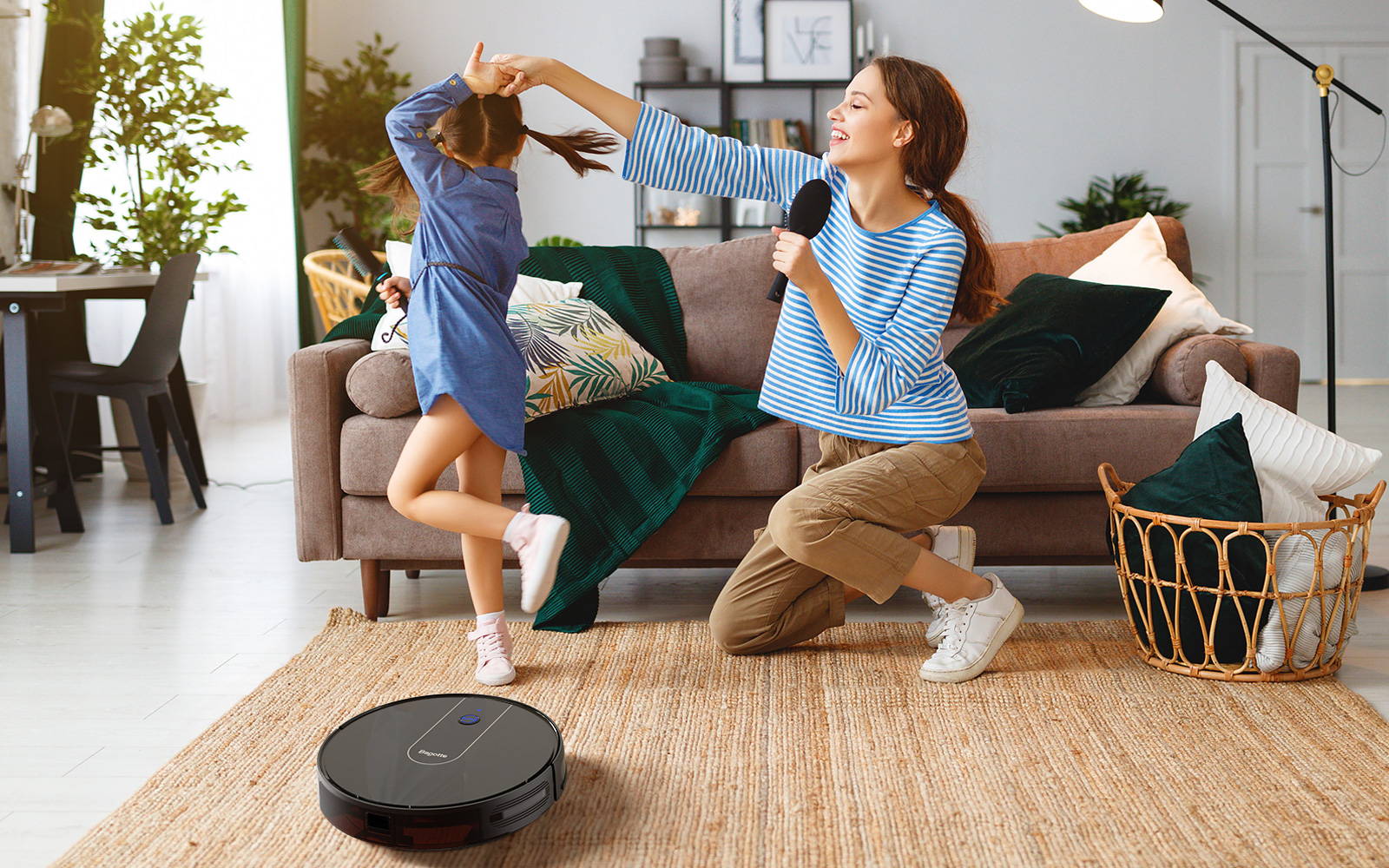 1-Connect your Alexa

To connect your Bagotte Robot Vacuum Cleaner to Alexa you have to follow these steps:
- Open Amazon Alexa App and go into the " Skills and Game " section
- Search for " Smart life "
- Click to Enable
- Connect your BG Home Account
Then say the magic word " Alexa turn on ........ " and what to magic operate.
In a few minutes, your home will be cleaned and you would have a rest during the time.
2-Connect your Google Assistant
The robot vacuum cleaner supports Google Home and can be controlled by voice using Google
Home. If your Bagotte account is already linked with Google Home, the robot vacuum will automatically show up in Home application.
If your account is not linked, you need to link it first. Click on the " + " button in the Google
Home application and choose Set up device. Select works with Google and search for
Bagotte. Log in with the same username and password that you use for the Bagotte app. After
connecting the account, all supported devices will show up in Google Home.
Checking up your cleaning tasks
While the robot is cleaning your home, you can follow the cleaning progress through the mapping that the app is showing and which represent the area that the robot vacuum cleaner already worked on. Have such kind of function allows you to check whether every part of your home has been perfectly taken care of.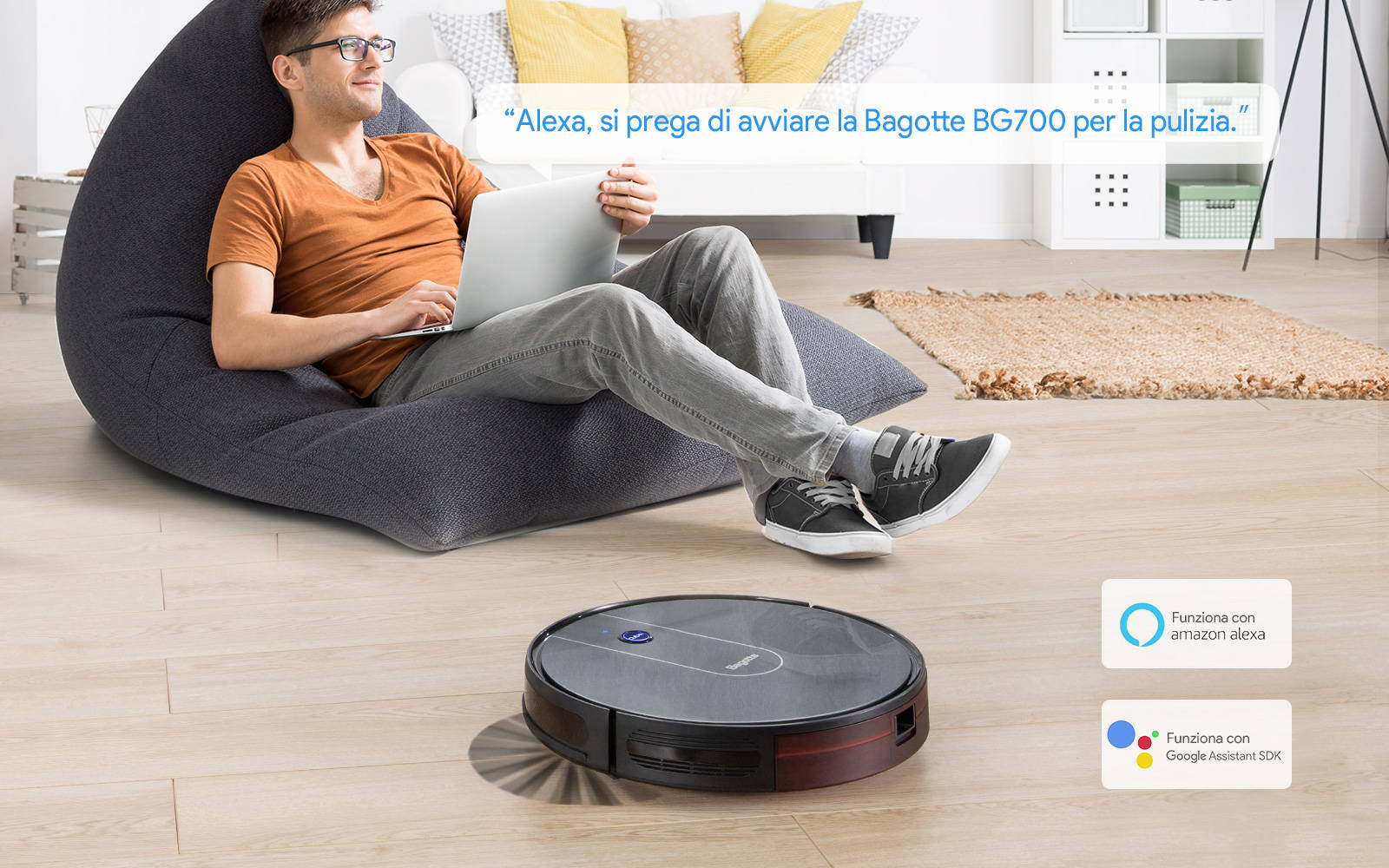 Bagotte Robot Vacuum Cleaner has already thought about your everything even if you're not at home. Wherever you come from office or gym, your home is perfectly cleaned by robot vacuum cleaner when you come back.
And think about it one second, there are often some circumstances when friends or family members come to your home without noticing. I believe it is a very stressful moment, because you have to do all the cleanings by yourself in a short time.
Well, the scheduling function on the Bagotte App which could ensure your house is always the cleanest no matter in what situations.
Setting intelligent scheduling
1-One, using the remote control the set up a date and an hour before leaving in the morning and the vacuum cleaner will start at the set up hour and launch a whole cycle of cleaning , then when the cleaning is done, it will return automatically to the charge base, ready for the next use.
2-Or, if you have some unexpected visitors, just open you Bagotte App and launch the cleaning for office, restaurant, cinema or elsewhere you might be.
Well, you will always come home to a clean and tidy place by Bagotte Robot Vacuum Cleaner.
I hope this article can help you! And if you have any questions or new ideas, welcome to leave your footprints here.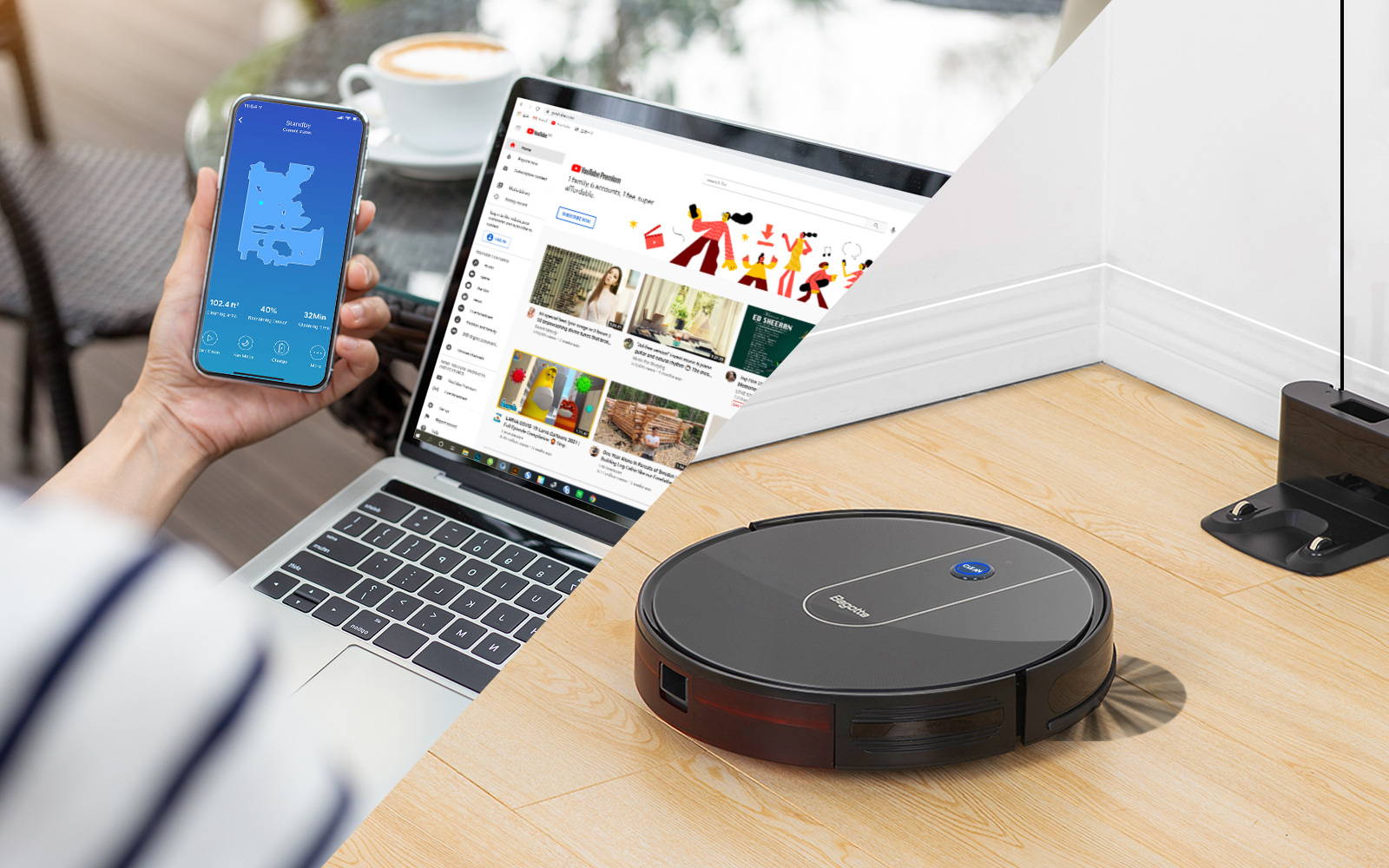 -If you have any questions or suggestions, you could join our Bagotte-Forum to communicate with others!

-If you are interested in our blog, you can register E-mail on the blog page to get our blog push information at the first time!
Matthew, a research and development manager specializing in smart cleaning products. Served as product manager in many well-known companies. There are ten years of product development experience and rich product architecture knowledge.
Latest posts by Matthew (see all)