How to Clean Your Air Purifier?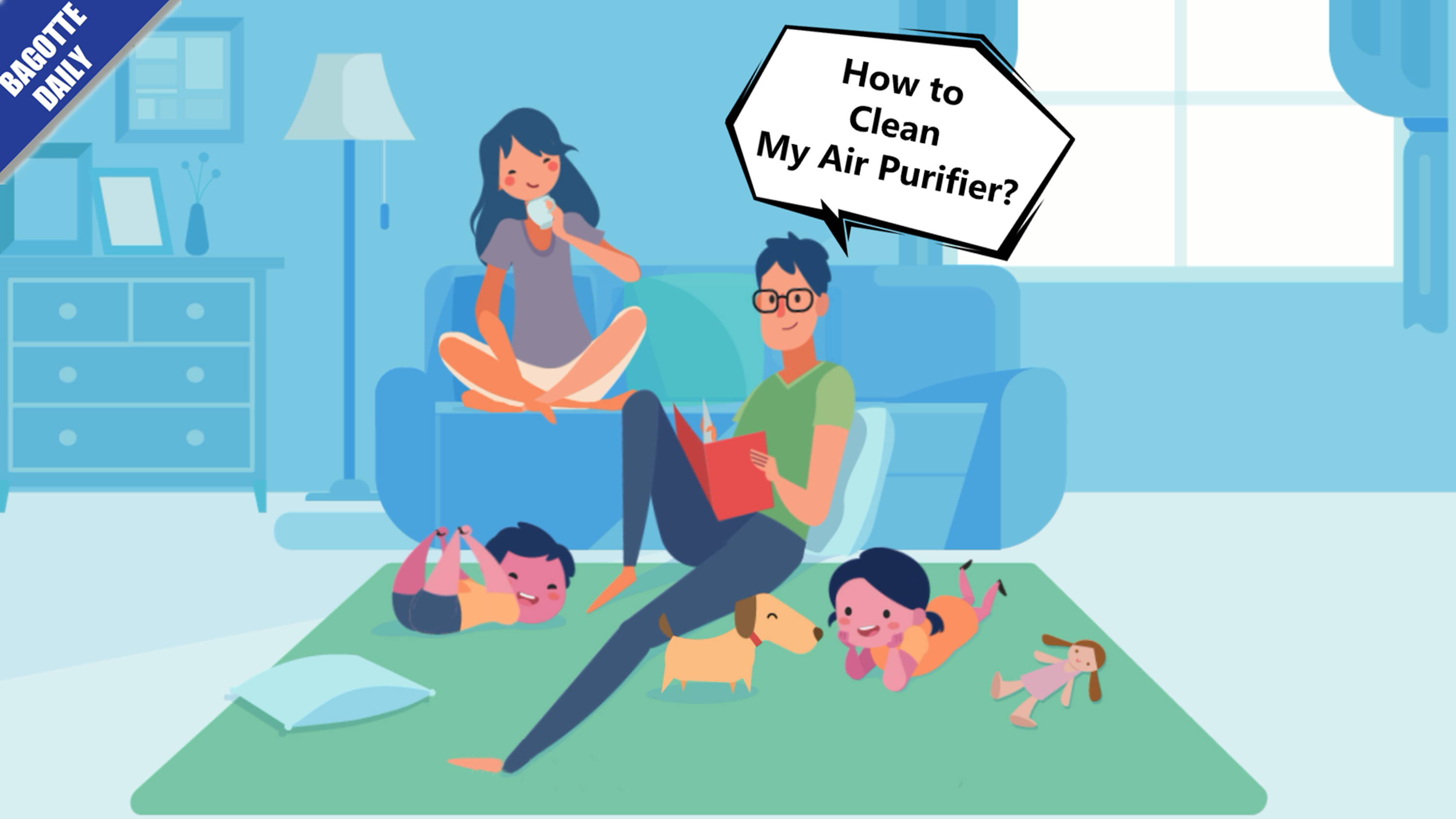 As you know, Air purifiers can make your household cleaner and healthier. But we often forget to clean our air purifiers. Regularly cleaning your air purifiers can extend their lifespan and maximize the number of pollutants and allergens filtered out of your air.
When the filter of the air purifier is not clogged with old particles such as dust, pollen or pet dander, the air purifier works best. If you or your family rely on clean air to relieve asthma or other respiratory diseases, then a clean air purifier is particularly important.

Investing in air purifiers means investing in health. Cleaning the air purifier in time is also an effective investment. Check your device manual to learn how often the manufacturer recommends cleaning and replacing filters.

HEPA purifiers work by drawing air through an extremely fine filter that captures everything from mold, dust, and pet dander to bacteria. The more stuff your HEPA filter has captured, the less effective it becomes. That's why it's so important to clean your HEPA filter regularly, especially if you suffer from allergies.
Under normal circumstances, HEPA filters are "washable" and are still used permanently after washing. These can be washed under cold water. Always check your device's manual before attempting to wash your HEPA filter, though, as some types should not be washed with water. If your purifier is not washable, you can still gently vacuum debris off of the filter.
So, do you know how to clean your air purifier?

1-Wear a protective face mask and gloves. If you suffer from severe allergies, or if your filter is capturing any strong pollutants, protect yourself during the cleaning process.
2-Clear anyone with severe allergies out of the room. Some debris might be released during the cleaning process, and you wouldn't want to trigger a reaction.

4-Wipe down the unit exterior with a clean damp cloth.

5-Using a vacuum attachment on a low setting, vacuum the air intake grill.

6-Remove interior parts and filters.

7-Wash or vacuum interior components including filters. Be extremely gentle. Many filters rely on the integrity of very delicate mesh that could be damaged in the cleaning process.

8-Let the filter completely dry before reinstalling. Your air purifier might not work as efficiently when the filter is wet. Additionally, a wet filter might start growing mold. Let your filter dry in a clean part of your home before using it.

So, as mentioned above, the filters need to be replaced in time. Which filters are worth using?
Here is a recommendation for everyone: Bagotte Air Purifier Replacement

-If you have any questions or suggestions, you could join our Bagotte-Forum to communicate with others!

-If you are interested in our blog, you can register by E-mail on the blog page to get our blog push information for the first time!

The youngest household product expert from Japan has been engaged in the research and development of household cleaning products for 7 years. She has a very unique understanding of the functional design of household products.