It's Time to Have a Cordless Vacuum Cleaner Now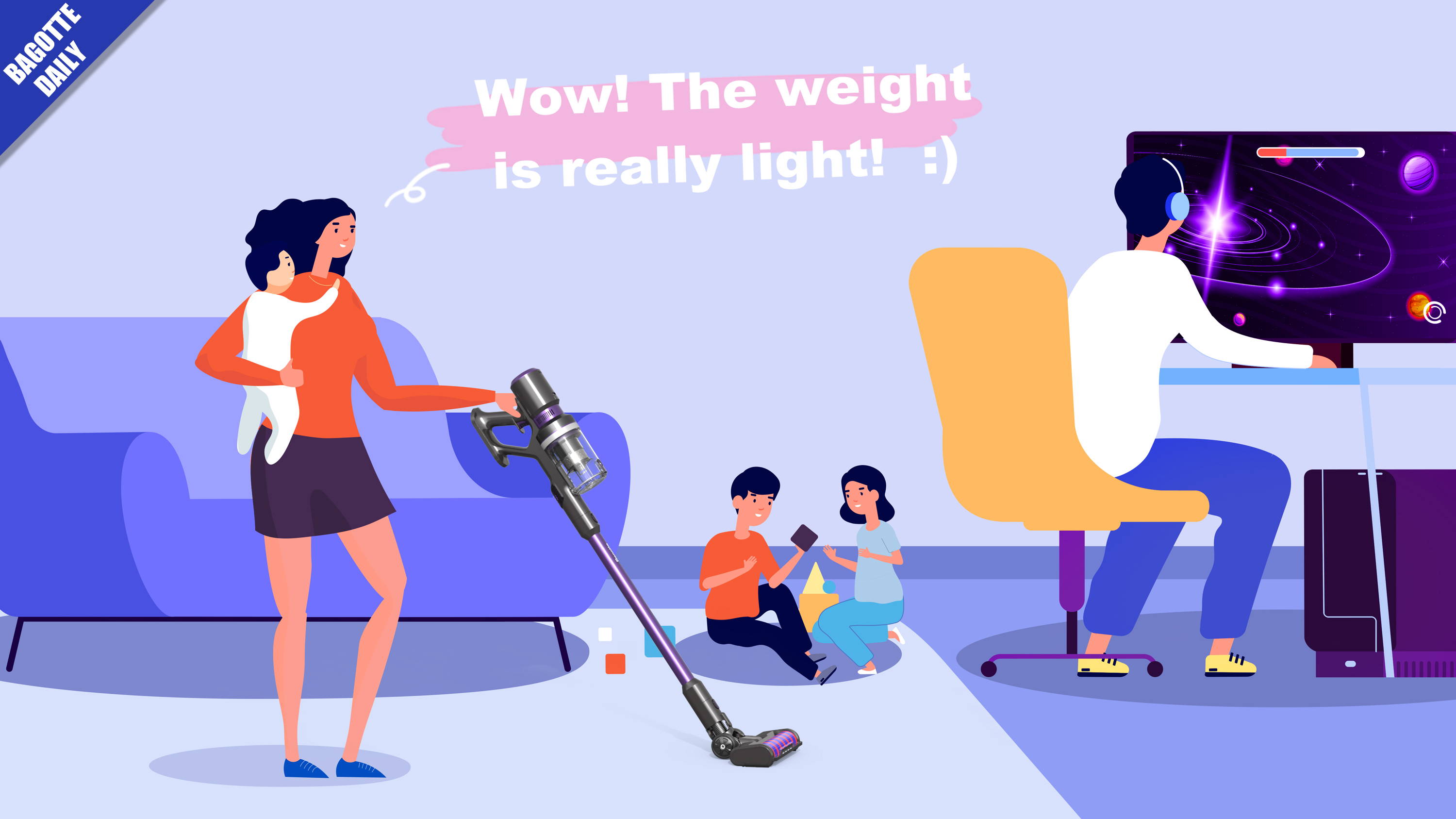 You used to be worried about not being cleaned in time.

The one you used to be, exhausted by the heavy cleaning work.
Now you, it's time to choose a relaxing clean, and the quality of life starts from then on.
Are cordless vacuum cleaners worth it?
Seeing this, I believe you have new problem: Is the cordless vacuum cleaner really worth it?
There are several types of vacuum cleaner on the market, including upright, cylinder, robot, handheld and stick. The design of a cordless stick offers convenience and maneuverability, typically featuring a slim "stick" body and a smaller canister to be regularly emptied. They're compact to store ( some can be mounted on the wall ) and lighter than upright and cylinder vacuums, making them generally more comfortable to use.
How do I choose a cordless vacuum cleaner?
The technology behind cordless vacuum cleaners has come a long way in the last few years. Some of the latest innovations to look out for, if you think you'll use them, maybe the following critical factors you should consider:
• Weight
As everyone knows, after prolonged use, anything over 3kg will make you feel extremely heavy. The bottom design of the cordless vacuum cleaner successfully presses this weight on the floor, making your arms easier.
• Bagged or bagless
Some cordless vacuum cleaners contain a full bag, which can be replaced once it is full. One of these advantages is that you can remove the dust completely without touching it directly. If you choose to use the bagless model for operation, some dirt may spill or get stuck. However, if you choose a bagged model, you need to always prepare multiple empty bags.
• Can it be muted
The existence of babies makes us want to be quiet all the time. The mute function has become the primary requirement of many households for cordless vacuum cleaners.
• Super fast charging
Ultra-fast charging technology allows us to clean in time in a fast-paced life and maintain a clean and tidy environment at all times. We no longer need to worry about not cleaning in time.
• Suction power
As you know, higher suction power allows you to clean more effortlessly. We are already very tired in our daily work, so cleaning shouldn't be a laborious thing.
It's time to have a cordless vacuum cleaner
The above is a summary of my buying experience. Hopefully it helped you. If you have never used a vacuum cleaner, maybe you can try BS900 Cordless Vacuum Cleaner. I think it is very cost-effective. By the way, purple is my lucky color. I hope that from now on, your cleaning can be as easy as mine.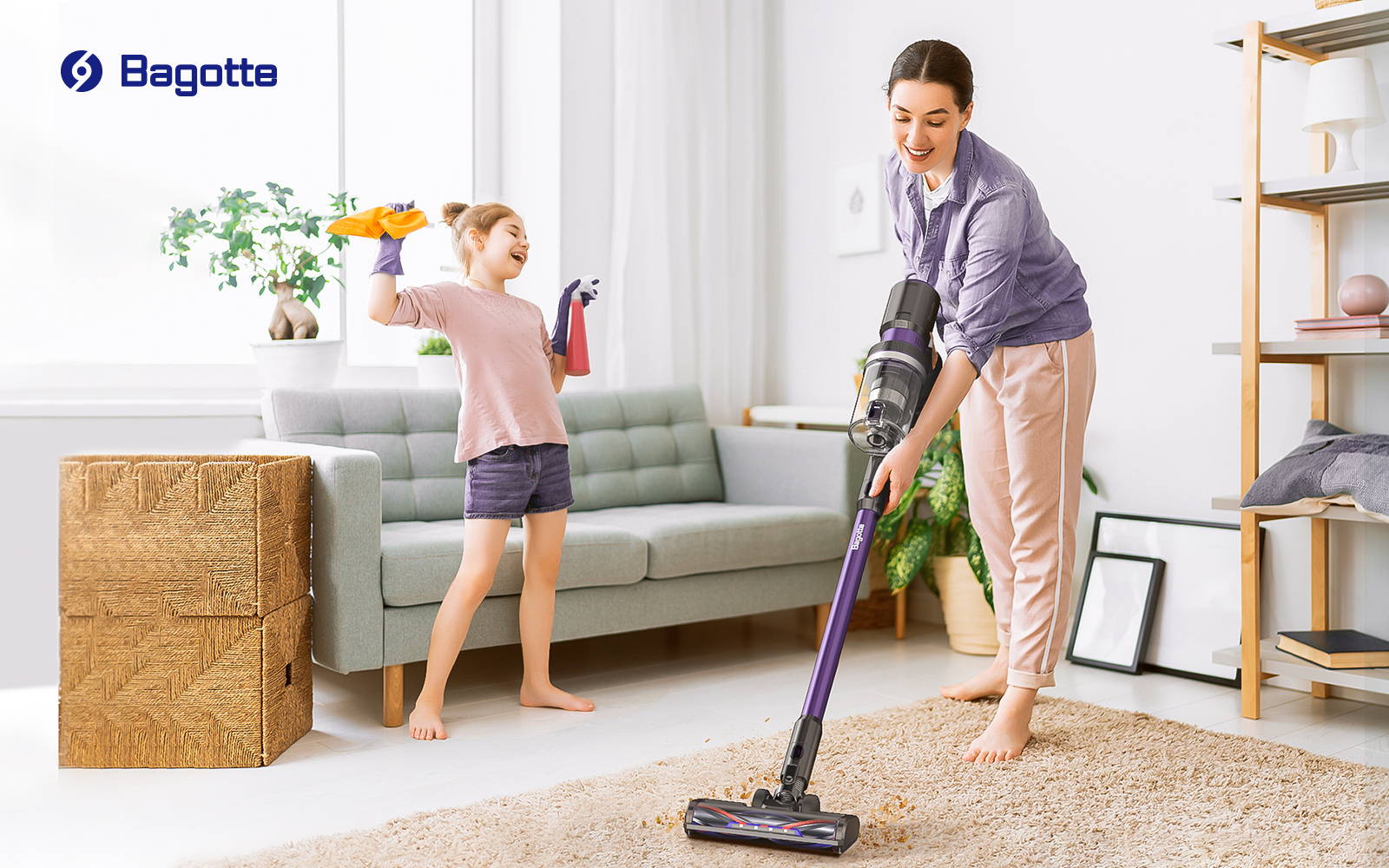 -If you have any questions or suggestions, you could join our Bagotte-Forum to communicate with others!

-If you are interested in our blog, you can register E-mail on the blog page to get our blog push information at the first time!

The youngest household product expert from Japan, has been engaged in the research and development of household cleaning products for 7 years. She has a very unique understanding of the functional design of household products.

Latest posts by Sakurada Fika (see all)
Subscribe to Blog via Email
Enter your E-mail address to subscribe to this blog and receive latest blog posts